Business Intelligence & Data Analytics Services
For Your Business
Our core service offerings range from Business Intelligence to Big Data and Data Analytics. At Blue Pearl we strive for perfection and aim to be the best Business Intelligence company in South Africa and Globally. Through our use of powerful Data Visualisation Tools, we ensure the best decision making within your organisation.
What Makes Blue Pearl The Best Choice For Your Business?
Blue Pearl is a market-leading Business Intelligence Solutions developer with extensive knowledge and insight into the latest technologies, standardised processes, advanced technical capabilities and consulting processes available, ensuring wholistic success for our clientele. We offer professional consulting to compliment your business strategy and overall management and make it our priority to add value to any business by listening, analysing and creating a conducive solution that will empower our client.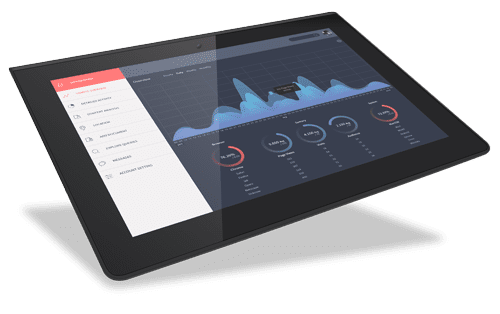 Business Done Intelligently
Our Business intelligence (BI) offering is a technology-driven process for analysing data and presenting actionable information to help our clients (executives, managers and other corporate end users) make informed business decisions.
Big Data
collection and analysis at their company would be improved through the use of AI.
Of data
is generated online every minute by users of the Internet, according to research cites by Domo.
Data Analytics
We implement a Data Analysis Process that includes inspecting, cleansing, transforming, and modelling data with the end-goal of discovering useful information, informing conclusions, and relevant information to support your decision-making. Your business cannot afford not to engage with us, allowing our data analysis to play a role in making your business decisions more scientific and helping your business achieve effective operation.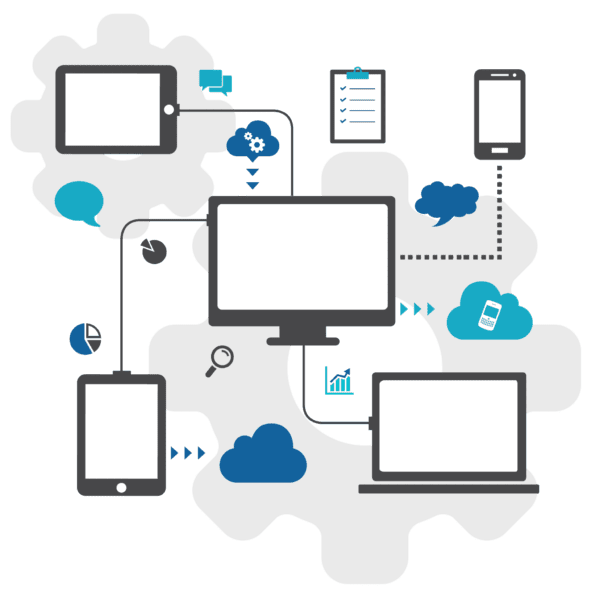 Tired Of Doing Business The Old Way?
Blue Pearl's team of experts include BI strategists, BI analysts, Data Warehouse Architects, Data Scientists, Implementation and Development experts. With the use of BI, Analytics and Big Data, we effectively partner with our customers on their mission to achieve a competitive business advantage and real ROI from the structured information we collect.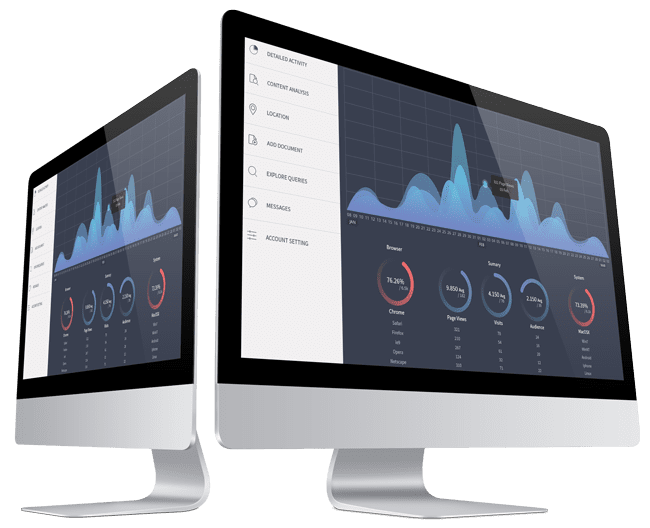 CUSTOM BUILT INTERFACES
At Blue Pearl we build custom interfaces that complement your data in the most presentable way. We provide easy to read, intuitive layouts that help you grasp your data in ways never thought possible. Analysing your data is now easier than ever before with a custom-built UI from Blue Pearl.
Data Analytics
We use qualitative and quantitative techniques and processes used to enhance productivity and business gain. Data is extracted and categorized to identify and analyze behavioral data and patterns, and techniques vary according to organizational requirements.
Big Data Services
is the new science of understanding and predicting human behavior by studying large volumes of unstructured data. Big data is also known as 'predictive analytics'…
Studying security videos, traffic data, weather patterns, flight arrivals, cell phone tower logs, and heart rate trackers are other forms.
Blockchain Advisory and Implementation
The idea of decentralization. By design, the blockchain is a decentralized technology. … A global network of computers uses blockchain technology to jointly manage the database that records Bitcoin transactions. That is, Bitcoin is managed by its network, and not any one central authority.
Business Intelligence
is a technology-driven process for analyzing data and presenting actionable information to help executives, managers and other corporate end users make informed business decisions.
Kamogelo Motshidi
Director – Zora Incorporated – Jan 2019
"Through our interactions with Blue Pearl, they have displayed exceptional levels of professionalism and competence in an array of tools. They have become our go-to partner for BI and Analytics projects. The team is hardworking, diligent and passionate about all things technology! Undoubtedly, I would work with them again."
Karin Morgan
Director – KMS Consulting – Jan 2019
"To experience working with Blue Pearl, you can immediately sense the following: they are Vibrant, Agile, Collaborative, Energetic and Proactive. Blue Pearl embraces the 4IR Specialist Technology provider environment for IT professionals and clients which seek to have the best solutions and delivery. An engaging and responsive, "human-touch" solution provider which is completely passionate about solving their clients' challenges. A great learning environment for IT professionals and people seeking a specialist home with leadership driven by an entrepreneurial spirit and which offers a growth mindset to assist their people to grow personally and professionally!"
Shaila Jivan
Chief Operating officer – Sambe Consulting – Jan 2019
"Blue Pearl has been our network partner for years. They are a trusted, reliable and innovative consultancy focusing on all things data. The leadership and team are agile, flexible and highly focused on client centricity, making them a good choice. They delivery medium to large scale AWS projects and are able to mobilise highly skilled resources to get the job done."
Imraan Hassim
Director – Square one consulting – March 2021
"Blue Pearl were instrumental in supporting Square One Consulting during a Cloud Migration engagement we had with our client (M4JAM). The team of specialists are knowledgeable and experienced and provide current insights. Collectively the team have demonstrated their ability to support technology partners such as ourselves with AWS cloud migrations. It has been a pleasure to work with the Blue Pearl team and Mr. Sai Govender (CEO) himself has supported us throughout the engagement. We would recommend Blue Pearl consultancy for their strong AWS competency and skillsets."
Sivashni Moodley
Managing Director – Vumela IT – Feb 2019
"In todays world it very hard to find a company that brings with it good service delivery ,professionalism and innovative solution. Working with Blue Perl on many projects , not only is the solution delivered on time with excellent service delivery. But innovative solution are brought to the table to enhance the customers business .It is always a pleasure working the team and we look forward taking this partnership to the next level."
Shaila Jivan
Chief Operating Officer – Sambe Consulting – Nov 2020
"Blue Pearl, and particularly its CEO Saireshan, demonstrate what true customer service is. They are all about delivering quality and value timeously. They keep up with the times and evolve their business to remain relevant as well as continue to serve their clients with the latest knowledge and skills. Blue Pearl has demonstrated their strong AWS capability in a number of toolsets developed using AWS. If you are looking for a reliable, technically skilled consultancy, Blue Pearl is highly recommended"
Amongst the skills and resources we have, we also have a strong backing from our partners.